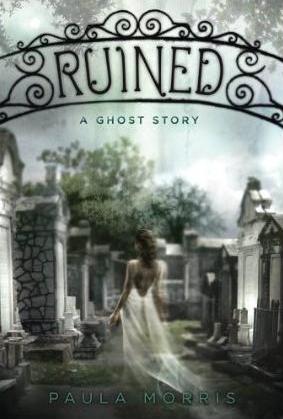 Today, we're hosting a giveaway for the book Ruined by Paula Morris. A link to the trailer of the book is
HERE!

Summary:
When Rebecca Brown goes to New Orleans to stay with her voodoo-obsessed aunt, she finds the beautiful city haunted by the effects of Hurricane Katrina. Rebecca is also startled to discover a haunting of a different kind: near a graveyard one night, amid the Spanish moss and beneath the moonlight, she meets a ghost girl named Lisette, who has been dead for 150 years. Lisette helps Rebecca unearth an ancient mystery in her aunt's house, along with some troubling historical truths. Meanwhile, Rebecca must juggle adjusting to her snooty new prep school, developing a serious crush on a handsome boy, and dealing with an elite group of popular girls who may be linked to the ghostly mystery themselves.
How to enter:
+1 for commenting on this post
+1 for linking to this contest from your blog, facebook etc. You can have up to 3 entries for this. Please provide a link to each in your comments
Deadline: October 2, 2009
There are 5 copies up for grabs! So start entering!
Note: This contest is only open for US mailing addresses only. No PO Boxes
GOOD LUCK